Posted by Zoe Harris and Drew DeVitis
Local
City officials in Seattle have filed an application with the Department of Planning and Development for a nicer way to walk from downtown to the waterfront.
Last Sunday, Seattle's Columbia City kicked off Columbia City Beatwalk season. This monthly event takes place the second Sunday of the month from June-October from 6-10pm. The location is a short walk from the Columbia City link station!
SDOT held an open house for the proposed Northgate Station pedestrian bridge, showcasing three design alternatives and providing a brief funding update.
SDOT is looking for people interested in participating in the Play Streets 2014 pilot program. Play Streets close a neighborhood street to traffic so that kids can have more space for play and physical activity.
National
Orlando, ranked the most dangerous city in the most dangerous state, is taking steps to make its streets more pedestrian-friendly.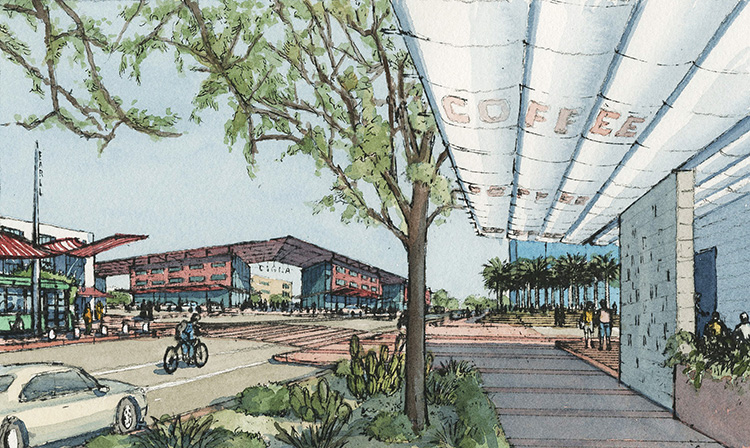 A video from Streetfilms illustrates the full extent of the surface parking lot problem.
Phoenix, a city known for sprawl, is working undo some its car-centered planning in favor of making the city's core denser and more desirable.
International
Registration is now open for International Walk to School Month, IWALK. Registering your IWALK event provides organizers access to free, downloadable materials including stickers, certificates and customizable fliers. It also show your support for the Safe Routes to School movement!'
The Scottish Government and local authorities have joined forces to launch a 2014 National Walking Strategy to create a Scotland where everyone benefits from walking as part of their everyday journeys, enjoys walking in the outdoors, and where places are well-designed to encourage walking.
The English soccer fans who set out to walk 1,200 miles from Argentina to Brazil to raise $30,000 for a water well in drought-ravaged Bahia province have arrived at their final destination in World Cup host city Porto Alegre.
If you come across any interesting pedestrian news or stories, please send a link to zoe@feetfirst.org.
Photos courtesy of Red Tricycle and Fast Company